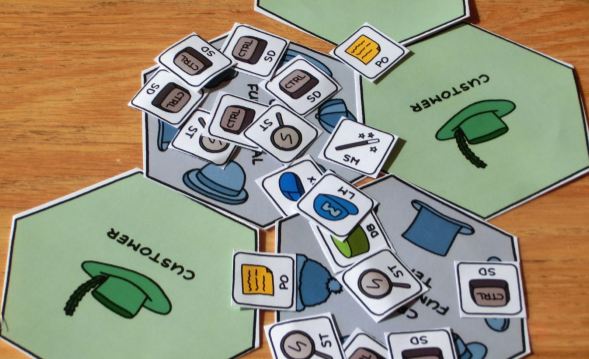 https://management30.com/practice/meddlers/
Introduction
Management 3.0's Meddlers Dynamics, created by Jurgen Appelo, is very useful for discussing how to allocate people at different times.
The allocation process becomes exponentially complicated as the number of people increases.
A collaborative and interactive dynamic that allows for multiple investigations in a short time.
We've been experimenting with Meddlers to discuss the odds with the dozens of people assigned to different projects.
It always results in a better configuration than the starting point.
I know "always" sounds a little strong, but it actually happened in a dozen different companies, but maybe someday it won't work.
This game offers players to visualize and discuss organizational structure and improvement opportunities.
Use the participants' intellectual capital to find alternatives to optimize available human resources.
Download below
✅ Meddlers Game

✅ Game Instructions
Explain the Practice
We use this dynamic to contextualize it with real situations as a way to generate a creative and constructive debate.
We raise generic situations with some real projects and work together to define the professionals involved.
We used the long-range thinking technique to see how resources would be used on that project and others.
In the company we have several squads which can request us and provide resources (collaborators).
In this new project in common agreement we apply the technique to demonstrate in a playful way where each resource (employee) will be involved.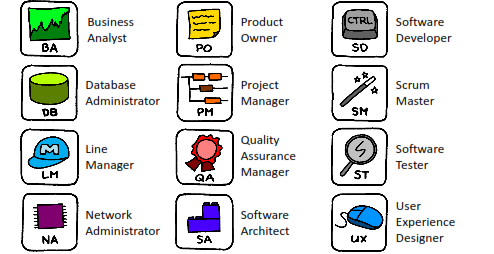 Why did you decide to use this practice
We were at the beginning of a new project and after applying some Management 3.0 dynamics.
We decided as a team that it was cool to use the Meddlers dynamics as this new project would involve several other squads.
So that the allocation of unnecessary professionals or hours that would not be used would not generate conflict.
We decided to apply the Meddlers game so that everyone was aware of the professionals involved and allocated to the project.
How did you use this practice
We met with the various squads involved in the project.
We define a 1:30 timebox for this dynamic.
Before the dynamics, we made a quick presentation of our backlog and the skills that were needed using the:
Team Competency Matrix
We then drew together all the steps of the project and the professionals who would be involved.
In addition to the competence (professional), the name of the collaborator and the team to which he belonged was defined.
A preview of the time that this professional would be allocated to the project was also defined.
That resulted in several drawings of Meddlers Game on our miro board.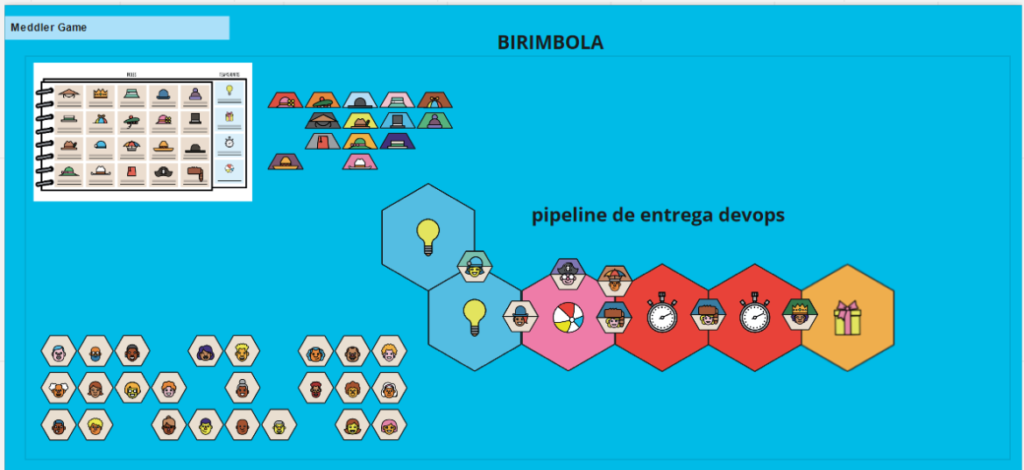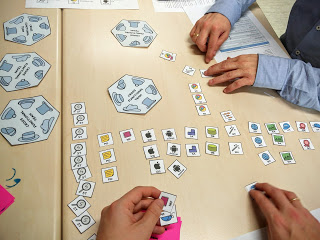 Your learnings as facilitator
Meddlers Game has the server in a practical way, because with it it is possible to define which professional is involved in the project and which squad he is.
It is useful as a dynamic link between the various squads, in addition to the professional (employee) knowing in advance which projects will be involved, managers have a simple way of knowing where employees are and what skills/professionals and workload are lacking in their teams .